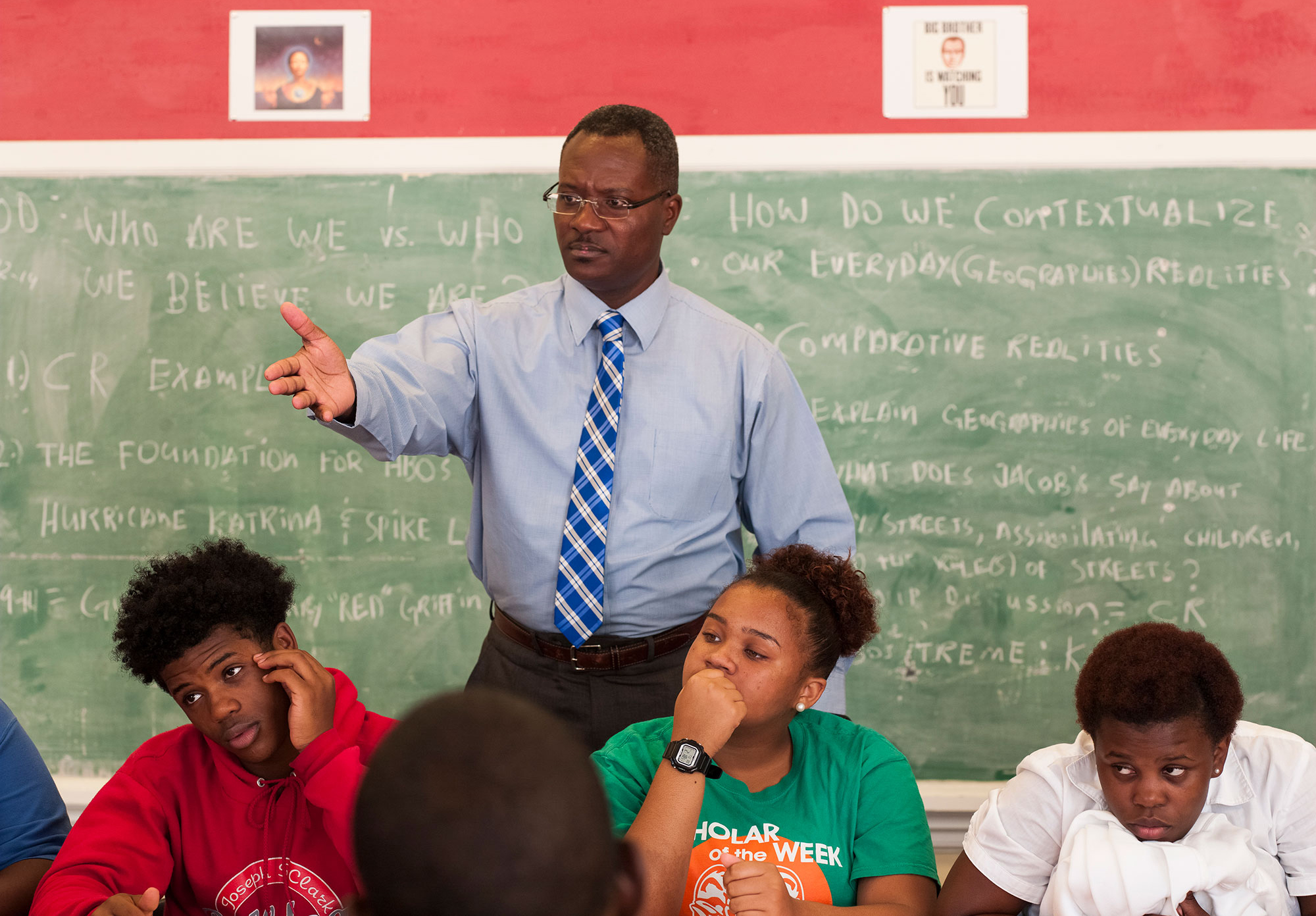 Alice Kracke
Alice Kracke received her PhD from Tufts University and her JD from Cumberland School of Law, though she has taught English far longer than she practiced law. Her academic interests include African-American poetry, intersections of law and literature, and persuasive writing. Since moving to New Orleans in 2012, she has worked on several film and TV productions. When she is not in the classroom, you might find her on a movie set or reading voraciously.
Joseph Bradshaw
Joseph Bradshaw is a poet, essayist, and archivist. He has taught at Portland State University, School of Visual Arts, North Central College, and Tulane University. His books of poetry include The New York School (Publication Studio), and In the Common Dream of George Oppen (Shearsman Books).
Julia Carey-Arendell
Julia Carey-Arendell received her M.F.A. in Creative Writing with a minor in American Literature from Louisiana State University after completing a fellowship at Harvard. Pushcart Prize nominated for her fiction, she was also a winner of the William Faulkner-William Wisdom Prize in Poetry. Publications can be found at Mason's Road, Psychopomp Magazine, and the anthologies Louisiana in Wordsand New Orleans: What Can't Be Lost. Her extensive teaching experience includes positions at Xavier University of New Orleans and Louisiana State University, as well as for the Youth Empowerment Program. She is currently teaching a Seminar and Elective course at Bard Early College and has been with the program since 2014.
Kelley Crawford
Kelley Crawford is a professor of composition at Bard Early College of New Orleans, a columnist and writer for NolaVie, as well as a freelance radio producer for WWNO. She also spends her professional time as the president of Shotgun Cinema and as a Senior Coach and Mentor for Pearson, with a focus on academically assisting prisoners and adults through college courses. When she isn't being all professional, you can find her dancing in parades with the Cosmonaughties, traveling while writing young adult books, and volunteering at WRBH, Reading Radio for the Blind and Print Impaired.
Bryan Lee
Bryan Lee is an architectural designer, artist, writer and devoted advocate for social justice through design. Throughout his collegiate and professional career, Bryan has been dedicated to promoting diversity within the profession and relentless in his efforts to elevate the design process as an effective means of change for communities in need. He currently pursues his professional licensure at the nationally recognized architecture firm, Eskew + Dumez + Ripple in New Orleans, Louisiana.
Lauren Lastrapes
Lauren Lastrapes received her Ph.D. in Urban Studies from the University of New Orleans in 2012. Since 2009, she has been teaching in UNO's Anthropology department. She teaches introductory courses in cultural and physical anthropology along with advanced courses in tourism, religion, and sex/gender. As a visiting professor with Bard Early College in New Orleans since 2012, Lauren has taught liberal arts seminars and elective courses in tourism economics, art and identity, and life history research methods. Her research uses life history methods to examine the mechanisms through which people create and maintain identities within cultures of belonging. Lauren is developing a new, collaborative research project that analyzes the nature of the concept of "home" from various perspectives. She is an associate editor of the journal Anthropology and Humanism. Lauren is also a native New Orleanian. She went to school at Ben Franklin and NOCCA.
Dr. Marc Perry
Dr. Marc D. Perry is a cultural anthropologist whose research and teaching interests center on the convergence of critical race studies, urban anthropology, and expressive culture with a comparative focus on the circum-Caribbean, Latin American and the broader African Diaspora. His recently published book "Negro Soy Yo: Hip Hop and Raced Citizenship in Neoliberal Cuba" (2015 Duke University Press) explores Cuba's hip hop movement as a lens into the complexities of race and social transformation in today's Cuba. Dr. Perry is currently conducting research in New Orleans exploring African American music and performance traditions in relation to the city's shifting social landscape, racial and class displacement, and forms of structural violence.
Cassie Pruyn
Cassie Pruyn is a New Orleans-based writer born and raised in Portland, Maine. She holds an MFA in poetry from the Bennington Writing Seminars and a BA from Bard College. Her poems and reviews have appeared in AGNI Online, ENTROPY,The Normal School, 32 Poems, The Los Angeles Review, The Adroit Journal and others. She is currently writing a narrative history of Bayou St. John in New Orleans, and teaches a Composition course with Bard Early College.
Ben Saxton
Ben Saxton is a teacher and a writer who lives in New Orleans. His essays and nonfiction have appeared in The Big Roundtable, Academic Medicine, The Health Humanities Reader, the Flannery O'Connor Review, and Tolkien Studies.
Gwen Thompkins
Gwen Thompkins is a New Orleans native, NPR commentator and host of public radio's Music Inside Out, a weekly program that showcases the standard-bearers of Louisiana music. In her years away from New Orleans, she was the longtime senior editor of NPR's Weekend Edition Saturday with Scott Simon, as well as NPR's East Africa bureau chief, based in Nairobi, Kenya. Thompkins is a Nieman Foundation for Journalism fellow and received a Thomas J. Watson fellowship for independent study in Eastern Europe. She teaches an elective class on public discourse, which examines speeches that have changed the modern world.
Simi Kang
Simi Kang is a scholar, artist, and community advocate whose work engages Asian American collaborative resistance throughout the U.S. She is currently conducting research with Vietnamese and Vietnamese American farmers and fisherfolk throughout Southeast Louisiana to understand the how policy impacts their work at the intersection of resistance, resilience, and displacement. Ms. Kang is a Ph.D. Candidate in the Feminist Studies program at the University of Minnesota, Twin Cities; her work has appeared in The Asian American Literary Review, Gastronomica,Allegra Lab, Kartika Review, Open Rivers: Rethinking the Mississippi, and is forthcoming in Hyphen Magazine, Sugar & Rice Magazine, and 'Meditations on a Dream,' an edited volume published by Ananya Dance Theatre.